Pedagogy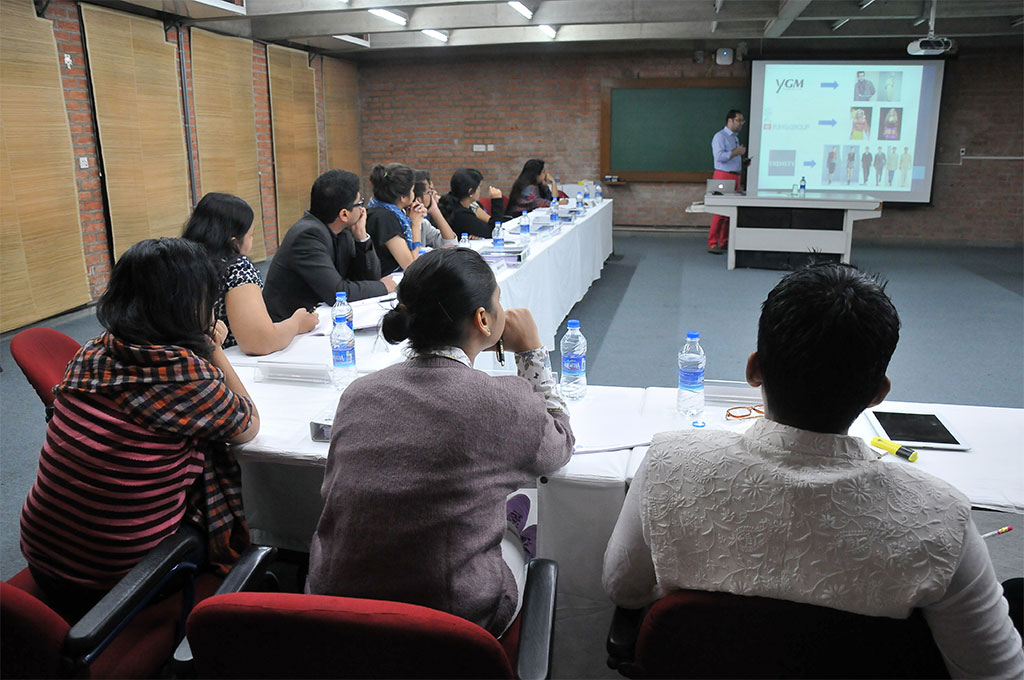 The 4½ month learning experience would be delivered primarily through 15 days face-to-face in-class interactions and a continued interaction online over the period. It will involve (i) two workshops, (ii) lab on product development (iii) presentations and discussions led by faculty and experts (brand owners, craftsmen, retailers, and consultants), (iv) interactions with artisans and (v) webinars. In each workshop session, participants are expected to analyse, discuss, and suggest suitable course of action for the identified dimensions of the luxury and lifestyle businesses. A hands-on experience of conceptualising and converting ideas into prototypes while working with artisans and experts would sharpen the creative thought process. The programme would involve development of go-to-market plans so as to create linkages between creativity and business. Equally important would be the task of understanding concepts and ideas from the readings and articles given to participants.
The participants would be required to work on a project. They would present the plan for the project at the end of the first module. Each participant would be provided with a mentor. The participant would keep the programme committee updated with their work and get their feedback. A continuous contact programme would keep the participants, faculty, experts and programme committee connected and excited throughout the duration of the programme.
Paterner Schools are leading school in the areas of craft and design. They bring to the programme a rich network of experts and artisans. Participants will get an access to the equipment and workshops for product development.