Live Projects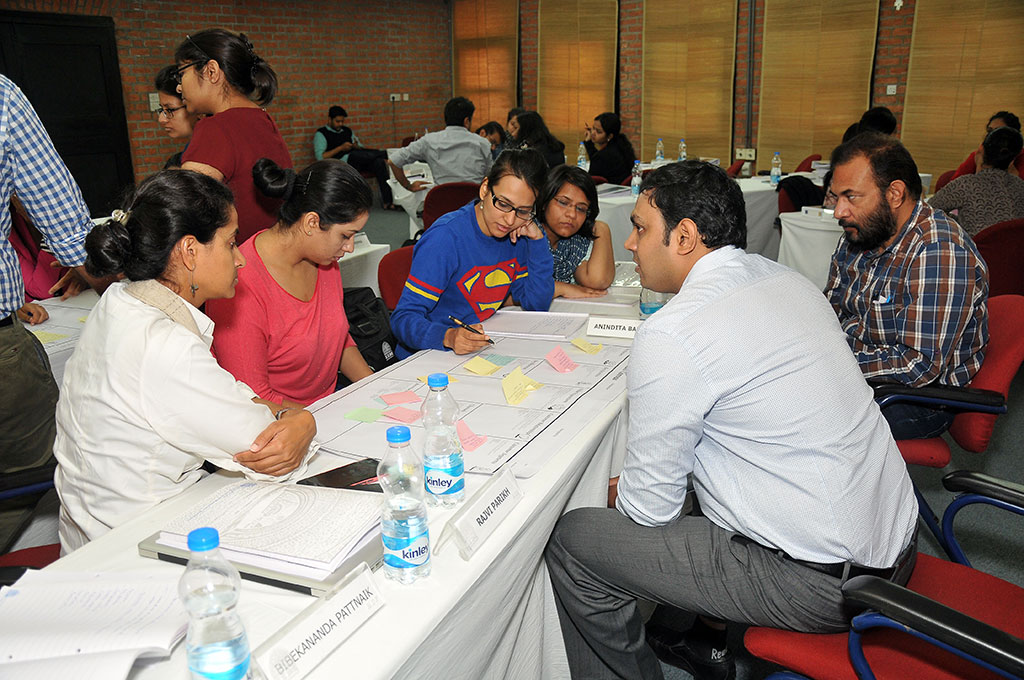 In this innovative programme, built to explore the synergies of passionate business aspirations and creative talent, participants get their hands dirty in developing a real life luxury and lifestyle business model.
Each participant would identify a unique product or service opportunity and use the available resources to deliver a powerful business model for India and global markets. Each project needs to be reflective of a new direction in shaping and propelling India's rich heritage in being the origin of outstanding luxury and lifestyle products and services for the world markets. They can leverage the combined knowledge of experts, talents and skills of students and faculty of Partner Schools and collaborating artisans and crafts persons.
Each product category must be treated with a novel approach. Some of the projects that the participants could work on may include:
An Indian architecture firm positioning itself as a studio specialising in luxury design
A furniture brand working on refinement of vintage and heritage Indian furniture
Identifying opportunity for a unisex fashion brand from India in European markets
A premium QSR concept based on Indian cuisine that can be quickly scaled globally
A modern luxury concept store in India combining health, beauty and home
A sharp focused Indian brand working only on scarves and stoles
When the participants join, they would need to choose one such project of their own. At the end of Module - I, they would submit a proposal and present to the experts. This document would become the basis of live project and lab work through the duration of the programme. Each of the participants may be assigned a mentor.